Green your wall - installations made of stabilised plants for your interior
Cladonia rangiferina - moss wall panels and pictures - 4Nature Moss
---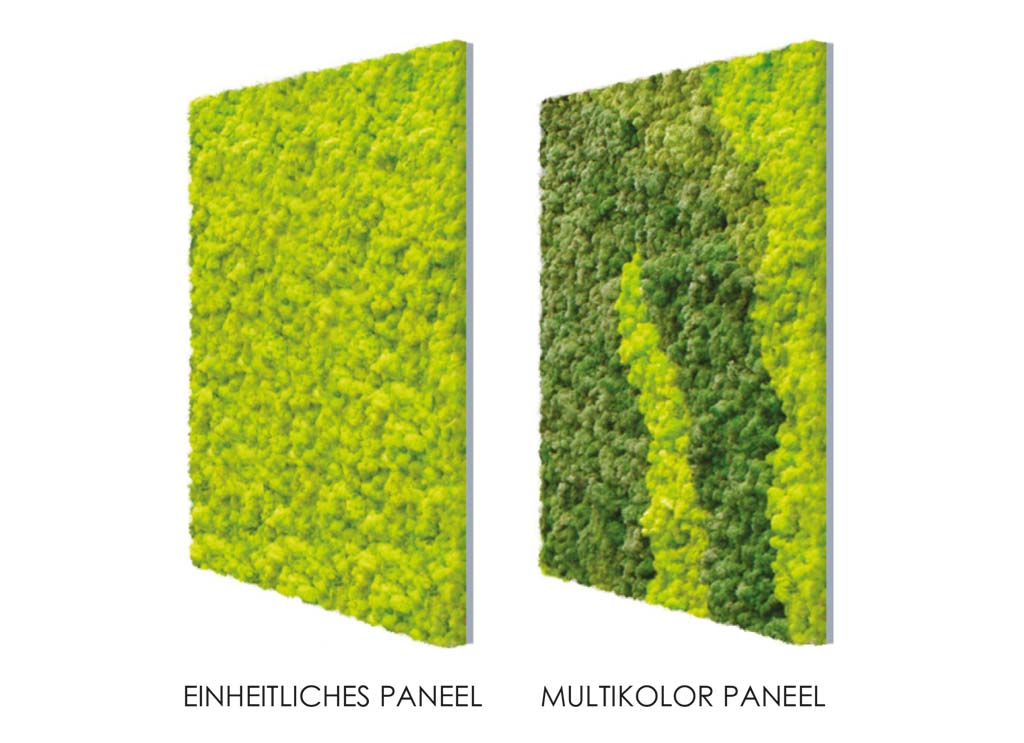 The wall of Cladonia is a designer and modern form of greenery for interiors, which does not require any care. We create elements to size and in any shape, always using fresh material, and thanks to a wide range of colours we can accomplish even the most demanding compositions, paintings, graphics or logos. Our Cladonia rangiferina comes from Scandinavia, where it is collected and subjected to a stabilisation process, thanks to which it retains its properties and softness for many years.
The advantages of our solution:
---
provides the possibility of being arranged to size
does not require any care
does not require lighting
many years of durability
a wide range of colours
is hand-made
of antistatic material
100% natural
safe for both people and animals
An air humidity of 40-80% should be provided in order to keep the Cladonia in good condition.
The Cladonia should not be exposed to direct sunlight, air conditioning or radiators. It should not be watered, sprayed with water, fragrances or fertilisers. Stabilised Cladonia is resistant to mildew, fungi and insect attacks.
See our realisations and change your surroundings!