Health, well-being & performance
A mobile green furniture system that brings nature closer to people
Innovative office furniture with live plants - 4Nature Basic
---
4Nature Basic is a line of ready-made furniture with live plants, designed for office spaces. The solution is characterised by simplicity and functionality based on the automatic irrigation system 4Nature System.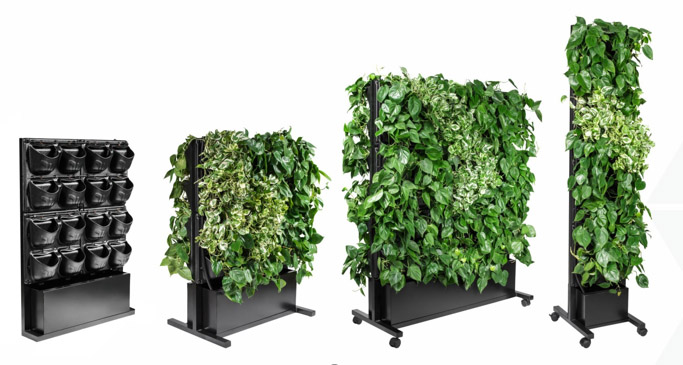 The free-standing frame can be fitted with plants on one or both sides and is available in stationary or mobile options on wheels. The one-sided stand is a ready product for mounting on the wall or placing on the floor or cabinet.
4Nature Basic is available in the following versions:
with or without plants
one- or two-sided
wall-mounted: stand-alone or hanging
free-standing: stationary or mobile (on wheels)
THE ADVANTAGES OF OUR SOLUTION:
---
4Nature System Technology
automatic irrigation
multiple versions - including mobile versions
easy installation
tested plant species
loft-style design
Green furniture is a way to bring nature closer to people in their workplaces. It functions as a wall that suppresses visual and acoustic stimuli. In the wall version, it serves as a living image that soothes the senses. 4Nature Basic is based on the proprietary 4Nature System technology, which is undergoing patent proceedings.
The technology combines air-purifying plants into an automatically controlled and irrigated system. Consequently, the operation is simple and nurturing of the plants is reduced to a minimum. Green furniture supported by the 4Nature System technology is characterised by many years of durability and helps to reduce maintenance costs. The design and functionality were appreciated by the jury of the Good Design 2018 competition - we are the winners in the best-designed service category.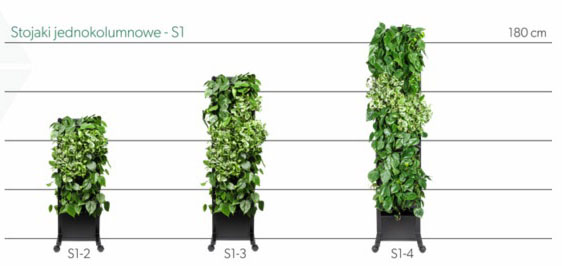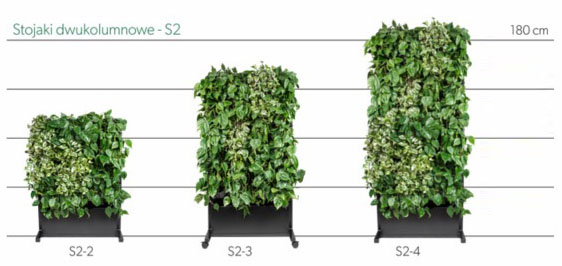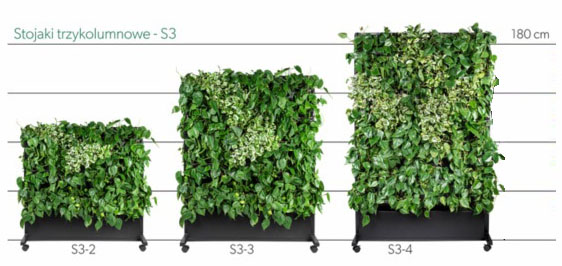 GREEN FIT-OUT FOR ECO OFFICES

Minimal water and electricity consumption
Proprietary 4Nature System irrigation technology and LED lighting allow to reduce water and electricity consumption, which enables sustainable office management, especially important in urban agglomerations where there is the most adverse impact of urbanisation on a human. It allows to reduce maintenance of the living greenery in the office to a minimum.

Recycling
We are looking for new opportunities to recycle waste and use it in the current production of green solutions. That is how proprietary 4Nature System module, the basic component of the 4Nature Basic line, was created.

Less waste - don't buy, just rent
In response to the needs of the market and the challenges of green future, we have introduced a circular green office fit-out - Greenery Subscription. Our goal is to keep the products used in circulation for as long as possible. Use green 4Nature Basic furniture for as long as you need it, and we as a supplier of the green service will make sure that plants and products find a new "home" in another green office.