4Nature System is a proprietary automatic irrigation
and control technology
4Nature System - green technology
---
4Nature System means:
advanced technology
easy to operate
modularity
minimum maintenance costs
years of durability
modern design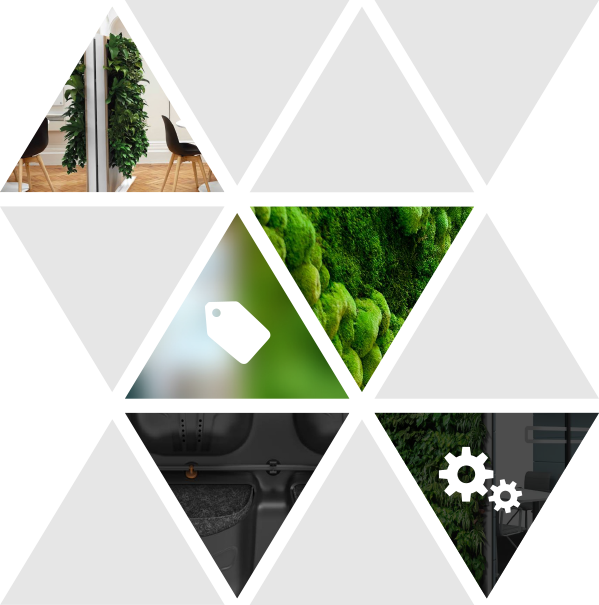 4Nature System is a proprietary automatic irrigation and control system. It consists of ready-made modules of dimensions 39x19 cm connected together by a system of tubes and drippers distributed to each plant separately. Each module has 4 pockets with plants, chosen according to the prevailing conditions of the internal environment.
The modules can be combined in any composition. The ready set of modules is connected to the control unit responsible for automatic irrigation of the plants. That is how a vertical garden is created. The 4Nature System module is the core of all products based on living plants: vertical gardens in the dimension 4Nature Wall and mobile furniture with living plants 4 Nature Basic.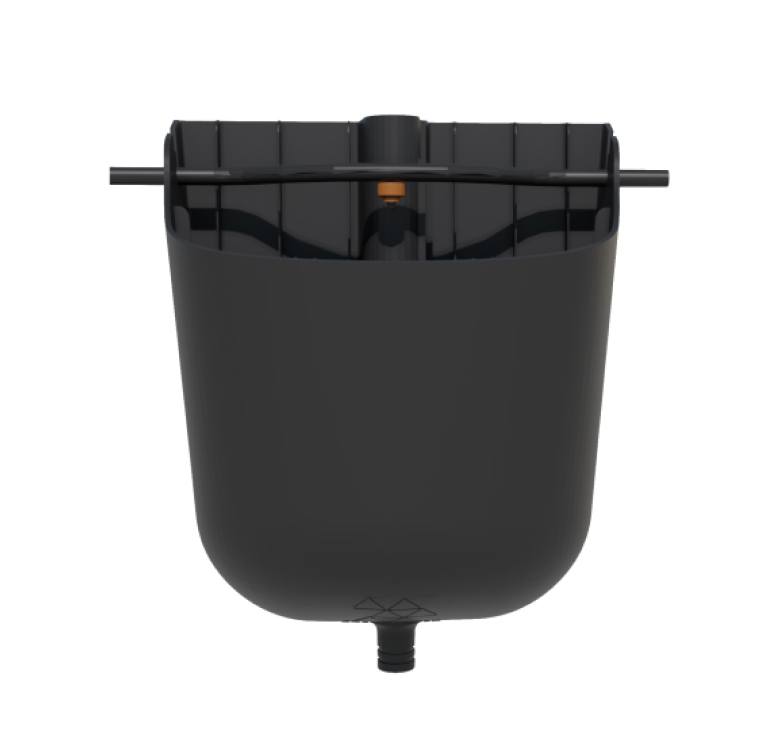 system modularity - allows creating new solutions

automatic irrigation and control

made of recycled plastic

easy to clean

optimal conditions for the development of plants

water supply directly to each pocket reduces water consumption. The irrigation system operates for 2-5 minutes daily

dimensions 39 x 19 cm

it is intended for 2 plants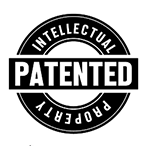 We design our products based on our experience in the vertical garden industry and the needs of our customers, as well as with the participation of specialists from the Institute of Horticulture in Skierniewice, the Institute of Industrial Design in Warsaw, the Silesian University of Technology and the Polish Association of Ecological Construction. Our unique technology has obtained patent protection in the Polish Patent Office, and the designs and trademarks are registered with the Internal Market Harmonisation Office in Alicante.
In 2018, we were honoured with the GOOD DESIGN award for combining good design, nature and advanced technology.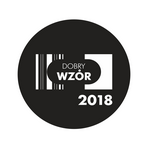 Expert's opinion
"Modern architecture cannot do without green walls, all the more so since the importance of plants in rooms is growing in light of trends in interior design, and they are now an obligatory decorative element. In addition to the selection and composition of species, 4Nature System perfectly copes with the most important challenge of such projects - automatic remote-controlled irrigation. As befits a product of the XXI century, control can be performed through an application. The frames dedicated to the system are distinguished by their visual qualities, highlighting the beauty of the plants."
Check out our projects and change your surroundings!
The system was developed as part of the project "Innovative mobile modules with a built-in vertical garden system", which is created as part of a project financed by Polish Agency for Enterprise Development (PARP), Measure 2.3 Pro-innovative services for enterprises, Sub-measure 2.3.2 Vouchers for innovation for SMEs of the Intelligent Development Operational Programme, 2014-2020 co-financed by the European Regional Development Fund.