Impact of plants and 4Nature System on humans

Plants undoubtedly have a positive effect on human health and well-being. They reduce stress level and increase creativity.
In the 4Nature System, we have checked the exact impact of our vertical plant systems on office workers.
The research was carried out on our behalf by the Polish Green Building Council together with the Silesian University of Technology.
The impact of 4Nature System plant systems on people and the needs of employees were analysed in 10 large Warsaw companies for 12 weeks. The results of the research confirmed the positive impact of nature on the comfort and quality of the working environment.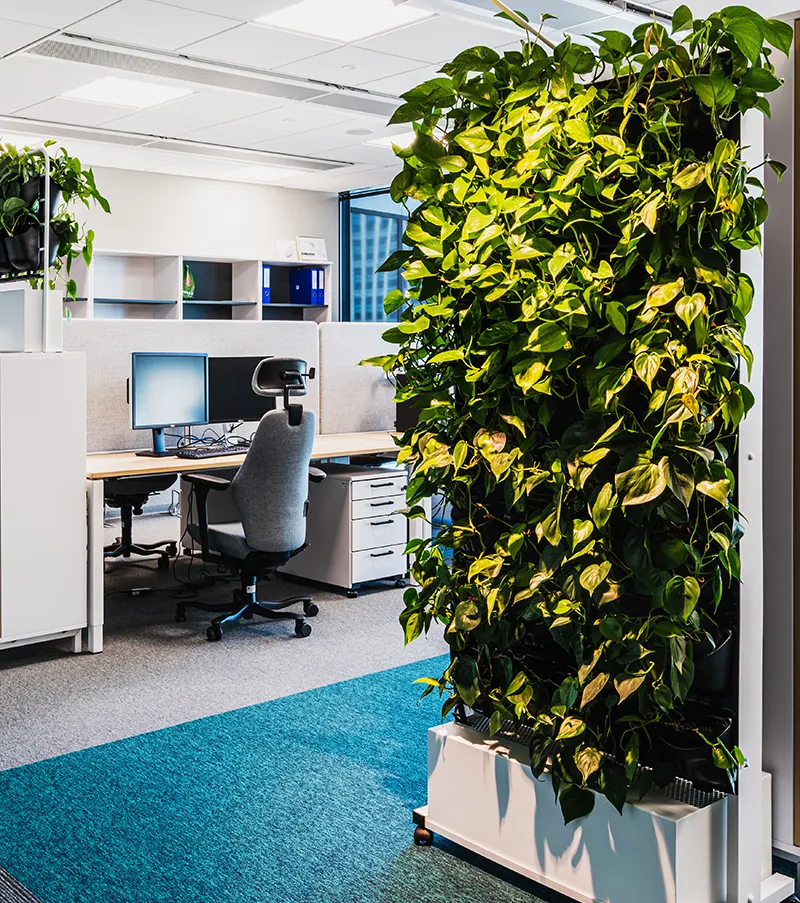 Results
o 17 %
noticeable increase in productivity
62 %
of people noticed an increase in work efficiency
84 %
of employees felt an improvement in their well-being and reduction in stress
86 %
of people confirmed an improvement in work comfort
80 %
of employees felt an improvement in air quality and humidity
88 %
of people want to have plants as close to the workplace as possible ? up to 2m.