Smart technology incorporated into nature brings about…
4Nature System combined with Furniture System
WHAT ARE GREEN WALLS
Green walls, in other words vertical gardens, are extensive vertical plant compositions planted over wall-mounted constructions. They constitute an effective decorative element, and at the same time are very functional because they affect the air quality inside and increase the comfort space around. Green walls made of live plants create a unique atmosphere in an office, apartment, restaurant, SPA or another commercial space.
As 4Nature System, we offer a comprehensive implementation of custom green walls. We develop individual projects, taking into account your preferences and the nature of the interior. Our patented modular system for building green walls, equipped with an automatic control and irrigation system, allows to reduce plants' maintenance to minimum.
Below you can find more information about green vertical walls, their history, as well as description of our process from free project consultancy, through ordering to implementing a finished green wall.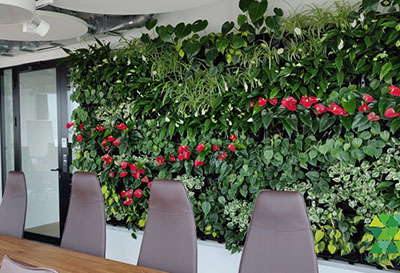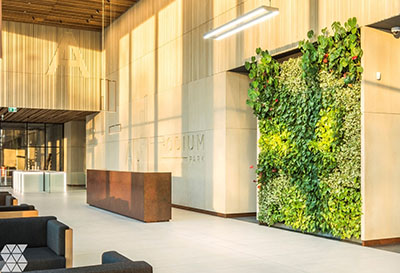 A HISTORY OF GREEN WALLS
Once upon a time...
Although green walls made of live plants look modern, vertical gardens are much older than one might think. Climbing and creeping species were already used to cover buildings and create green vertical surfaces nearly 2,500 years ago. Most of us have heard of the famous Hanging Gardens - pride of the ancient Babylon. The Romans cultivated vines with special support at least from the 3rd century BC. Special vertical systems - palmettes - over time, apart from their practical function, also fulfilled the aesthetic function. In the Romantic era, the buildings were aged this way. Then, it was time for hedges, green turf roofs (which are still common in Iceland) and trellises - garden constructions made of wood, bars, ropes and even concrete that paved the way for innovative green walls.
The first patent and concept of a green wall
Stanley Hart White, the late professor of landscape architecture at the American University of Illinois, was responsible for a modern concept of the green wall. In 1931, he developed a construction that allowed plants covering vertical surfaces to grow freely, and a few years later he managed to obtain a patent. White strove to popularise architectural custom-designed structures with the main role played by live plants. However, he was ahead of his time - his invention was met with incomprehension and was considered impractical. Today such a turn of events seems unthinkable!
Blanc and contemporary vertical gardens
The idea from the 1930s became popular in the second half of the 1980s. It was picked up by Patrick Blanc - a French botanist considered to be the actual creator of green walls. Thanks to him we can admire vertical thickets of live plants in modern offices, apartments, hotels and restaurants. He improved White's idea and significantly simplified the vertical system, making it easy for adaptation and use. Engineer Peter Rice and architect Adrien Fainsilber assisted him in developing the project. Blanc's green walls did not need soil and could be basically of any size.
In the 1990s Blanc already had an established position in the industry - he was appreciated, among others for his impressive vertical project at the Pershing Hall Hotel in Paris. Such a large amount of plants with almost zero loss of usable area made - and still makes - a great impression. A French botanist came up with an idea to develop vertical gardens when he learned that in Malaysia roughly 2,500 species of plants do well without access to soil, and only thanks to light, water with minerals and carbon dioxide. Architects from all over the world were convinced by its soilless non-woven system ensuring optimal irrigation of the plants.
Stanley Hart White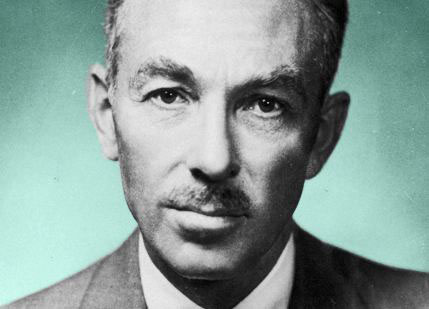 Source: alchetron.com/Stanley-Hart-White
Patrick Blanc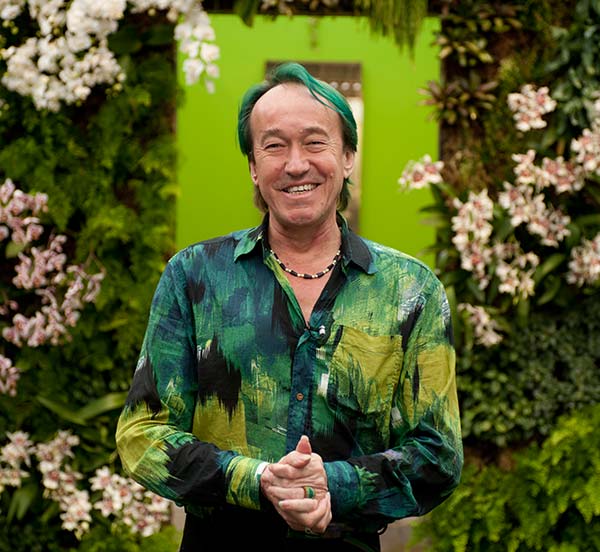 Source: nybg.org
PROPRIETARY 4NATURE SYSTEM TECHNOLOGY
We were also seduced by Patrick Blanc's vision - inspired by his ideas, we created our own proprietary system of vertical garden cultivation. The vertical construction allows to save valuable usable area in the rooms, and the green wall is a unique decorative element in any interior. Importantly, modern technology allows to enjoy the company of plants all year round. The care itself is extremely easy thanks to automatic irrigation and properly selected assimilation lighting, which ensures optimal conditions for plant development. The basis for each project are plastic modules - they can be joined and create green walls of any size.
Our proprietary 4Nature System is a combination of advanced Internet of Things technology with modern design. The main award in the Good Design 2018 competition is a proof that we stand out with a perfectly designed service. Each recyclable plastic module has dimensions of 39 x 19 cm and space for two pouches with plants. The modules are joined by an automatic irrigation system. Each 4Nature Wall is planted with an individually prepared plant composition. We use carefully selected specimens of specific species that not only look nice, but also clean the air, have a positive effect on its quality, humidity level and the entire microclimate. Frames applied in green walls are aesthetic, as simple as possible and in neutral color so that they emphasise the beauty of live plants even more.
The 4Nature System responds to the basic problem of the present day, i.e. the lack of time - in this case, time for demanding plant care. In keeping with the spirit of the 20th century, the irrigation system can be controlled with the application; often, a properly set timer is also sufficient. The platform responsible for the care processes allows for the integration of operation of vertical gardens with a building management system (BMS). Machine learning technology allows to adjust care to changing conditions - for example, during the heating season, it automatically increases the irrigation of the green wall. We plant individual specimens in ventilated plastic modules - this is our way of reducing negative biological processes taking place in the vicinity of greenery, and at the same time a gateway to a selection of various, also seasonally blooming species.
The haste of everyday life distances us from nature. Thanks to the 4Nature System, this lost bond can be rebuilt with minimal effort. We are convinced that modern architecture open to biophilic design cannot do without vertical gardens. Today plants are not just a nice decoration, but an obligatory element that should be taken into account when designing the interior. Greenery must be introduced everywhere: to flats, offices and all public utility facilities - from hotels, through schools, to clinics and hospitals. Thanks to vertical technologies, the standard excuse that there is "no space" for plants is gone; this place can be found wherever there is even a piece of an empty wall (and even where there is no such a piece - then our mobile partitions come to the rescue). Amazing effects with minimal space? It is possible with the 4Nature System!
4NATURE WALL - GREEN WALLS MADE OF PLANTS
4Nature System vertical gardens :
ecological approach to life and the implementation of postulates of the biophilic design, which involves bringing nature into the interior,
stylish and constitute an exclusive spectacular interior decoration,
automatically irrigated and smart controlled by the 4Nature System technology - you don't have to remember to water the plants because the drip heads dose water directly to each specimen in accordance with the adjusted schedule,
equipped with a set of sensors that test the air parameters and provide users with information about the surrounding environment,
maintenance is exceptionally easy and quick
can be custom-arranged - they save a lot of space,
can be built with an open or closed water circulation,
mobile - they are easy to install, uninstall and move (together with plants) to another room or even a building,
healthy and durable - proven plant species cooperate well enough and allow to enjoy the green wall all year round,
silence the room, absorbing noise and improving the acoustics of the interior.
WELL-BEING AND HEALTH
Green walls means close contact with nature, even in raw modernist interiors. According to biophilic postulates, this contact is necessary to maintain physical and mental health. Here's what are the 4Nature System green walls made of live plants features:
have a relaxing and calming effect - looking at living greenery soothes the senses, brings relief to computer-tired eyes and allows to relax,
produce oxygen and improve the air quality: help to clean it of microorganisms,
absorb dust and fight smog,
moisturise the air (which is especially important in winter, during the heating season), and thus have a positive effect on our health - they reduce symptoms such as fatigue, headache or cough,
have positive effect on the well-being of employees and affects their better well-being, satisfaction with work and overall life situation,
improve concentration, stimulate creativity and productivity of employees, customers and household members.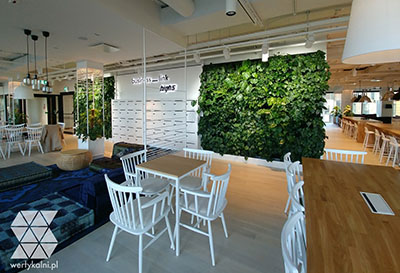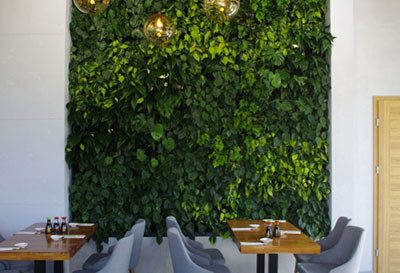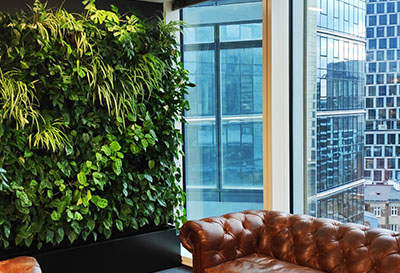 GREEN WALLS IN THE INTERIORS
As the 4Nature System, we pay great attention to the selection of appropriate plants. We use species that are not only decorative, but also useful in terms of improving the air quality. We carefully select each specimen - healthy plants, obtained from reliable suppliers, are put in a separate pouch and then placed in a ventilated module. Our seedlings are large and have a dense leaf cover, which means that just after installation, they will lushly cover the entire wall. Dedicated assimilation lighting ensures the proper development of plants, even despite limited access to natural light.
Find out about the plant species used most often by us: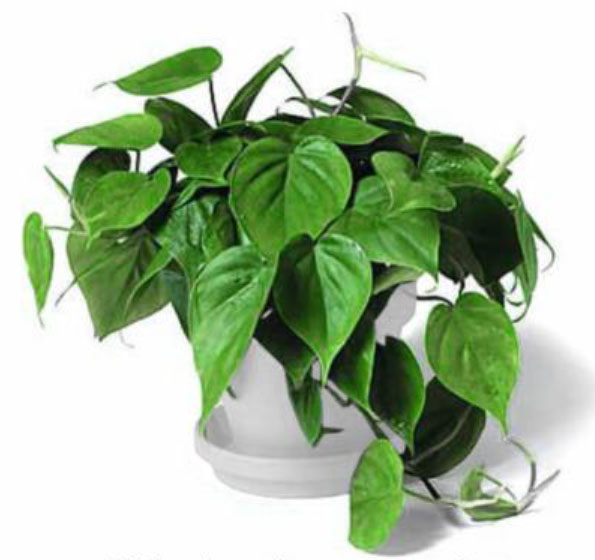 Philodendron scandens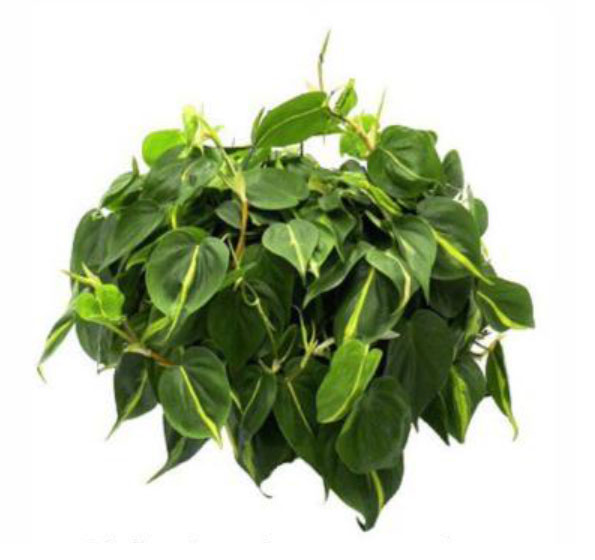 Philodendron scandens 'Brasil'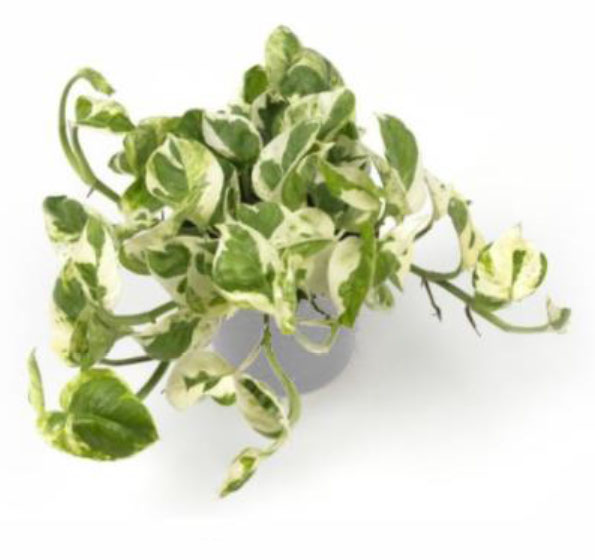 Epipremnum'N'Joy'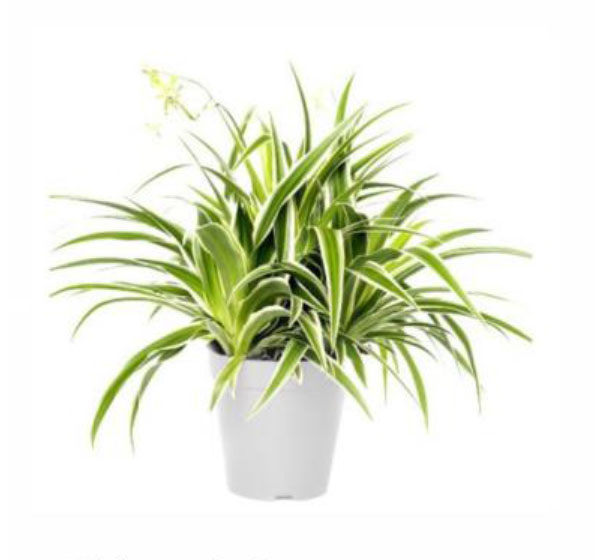 Chlorophytum comosum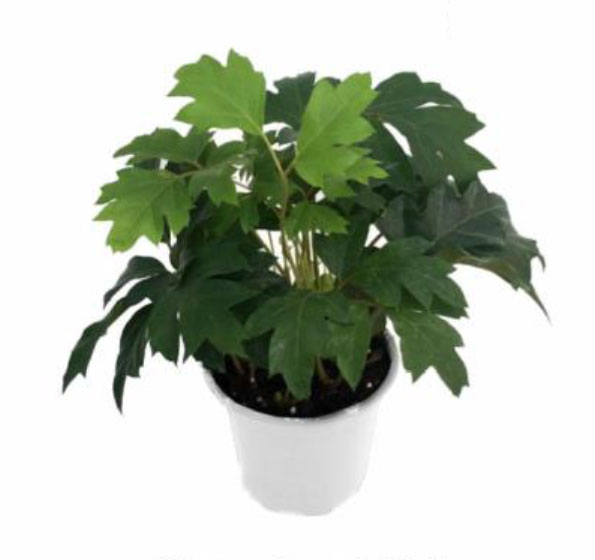 Cissus rhombifolia 'Ellen Danica'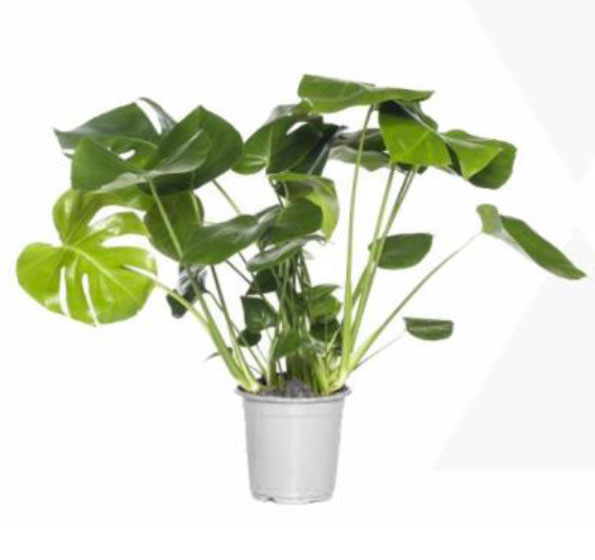 Monstera deliciosa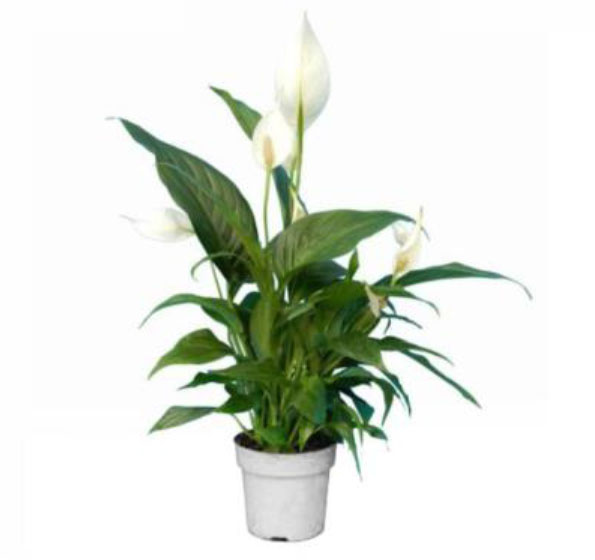 Spathiphyllum sp.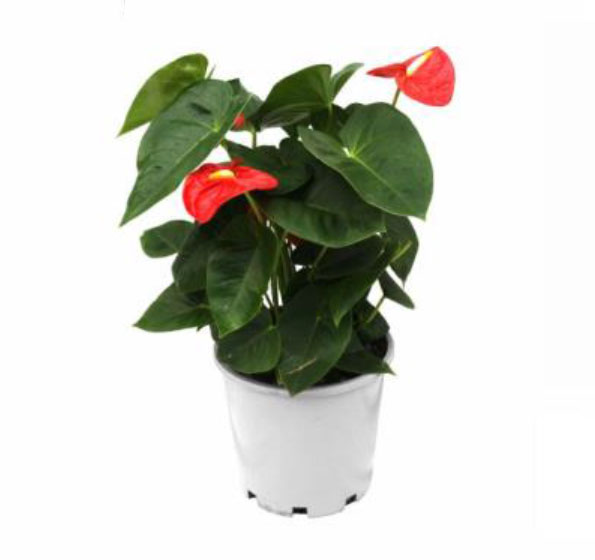 Athurium sp.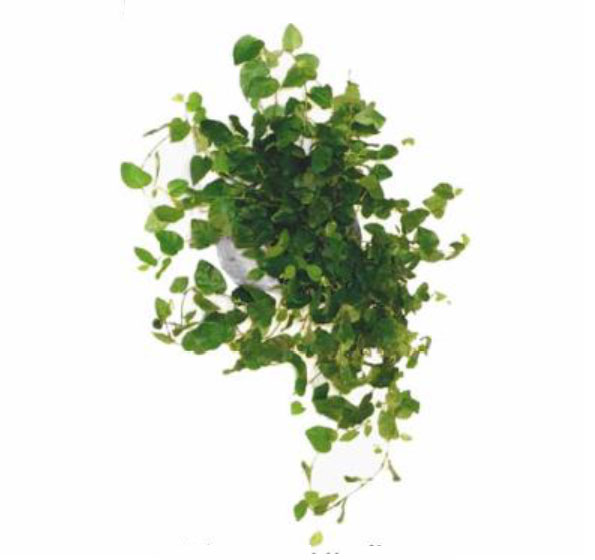 Ficus pumila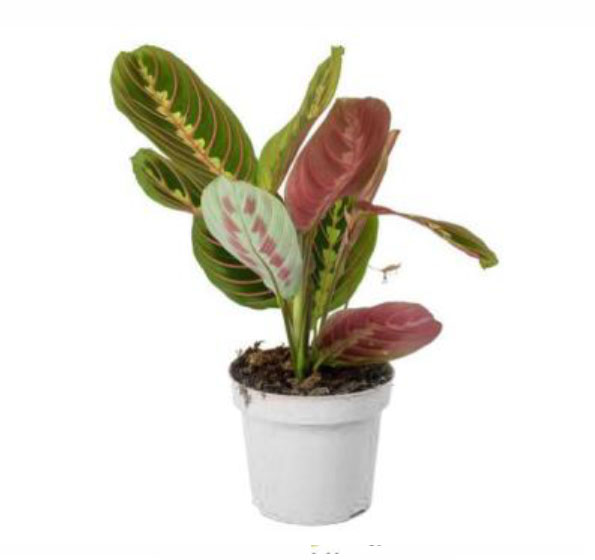 Maranta leuconeura
In order to see more of the species used, take a look at our Interactive Plant Catalogue, and find other varieties used by us when designing our vertical gardens.
GREEN WALL STEP BY STEP
We provide a comprehensive service - consulting, design, as well as installation and subsequent maintenance of vertical gardens. Find out the process of making a green wall and the various stages of the order implementation.
1. Enquiry and preliminary discussions
When we receive an enquiry, we conduct discussions with a customer, make initial assumptions and prepare the first indicative cost estimate. We take into account, among others the assumed dimensions of the project, its location, sewage and lighting conditions, as well as plant species to be included in the vertical wall (we offer species from two price groups). At this stage, we already know if a drain can be made or if the irrigation system in the closed circulation is necesary; we also check whether the ceiling lamps are located at the optimal distance from the vertical garden (approx. 1.5 metre).
2. Official offer, agreement and other formalities
Once we have already collected information on what a green wall should look like, we can make a specific offer. After accepting the cost estimate, it is time to sign the agreement with detailed terms of cooperation and provide a binding time limit (usually about a month after paying the first installment). Both parties have their obligations - the investor must ensure the appropriate conditions for changing a wall into a vertical garden and ensure such issues as appropriate load capacity, access to an electrical outlet, a waterproofing layer or uninstallation of skirting boards.
3. Creative part: individual project
Each green wall is like a unique work of art. We design gardens from scratch, selecting plants and arranging them in such a way as to create the desired pattern from their leaves and flowers. We can take into account the customer's preferences or offer something else, of course, taking into account the previous assumptions. We create all arrangements with the specificity of a given space and its users in mind.
4. Installation of the green wall
After delivering a system solution, we install ready-made compositions. Our installation team visits the designated place. We prepare the construction, install the system, and finally place the plants in the module pouches. All the specimens look healthy and fresh because planting them is our last stage. It should be remembered that the installation of a green wall, and especially planting, should be the last stage of the project so that the plants do not get dirty during other construction works.
5. Post-installation maintenance and further care
After about two months, we return to the place and check the condition of the green wall - whether all the plants have adapted to the new environment, how the new shoots look and whether the irrigation schedule requires some adjustment, etc. On request, we can conduct further maintenance and care visits. Our visits are made once a month to take care of the plants, check the operation of the system, and periodically clean the filters and apply fertilisers and/ or spraying. Of course, you can perform such maintenance on your own. It is important to take regular care of the plants and check the condition of the garden - then the vertical wall will look perfect for many years.
Are you interested in green walls? Do you want a vertical garden to diversify your interior - office, reception desk, commercial space, apartment?
Contact us and get free consultation on your interior.