4Nature Vitis - NEW DIMENSION OF VERTICAL GARDENS
---
4Nature Vitis collection is a new dimension of vertical gardens, allowing you to freely arrange greenery on your wall. It is a modular solution that allows to cover vertical surfaces with living greenery, while using interchangeable elements, ready to hang. Thanks to the irregular composition of 4Nature Vitis, we can introduce more live greenery (compared to pots), optically enlarge the space, create the right mood in it and even hide unwanted parts of the surface.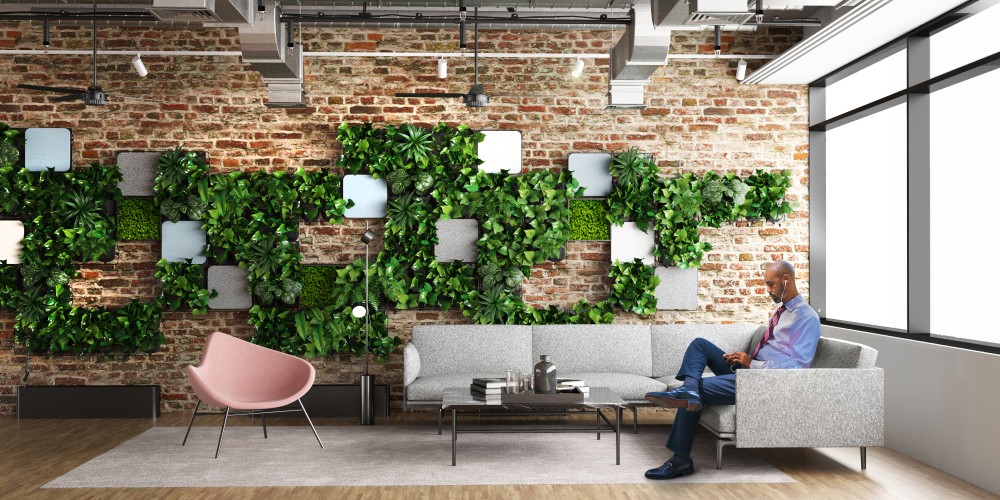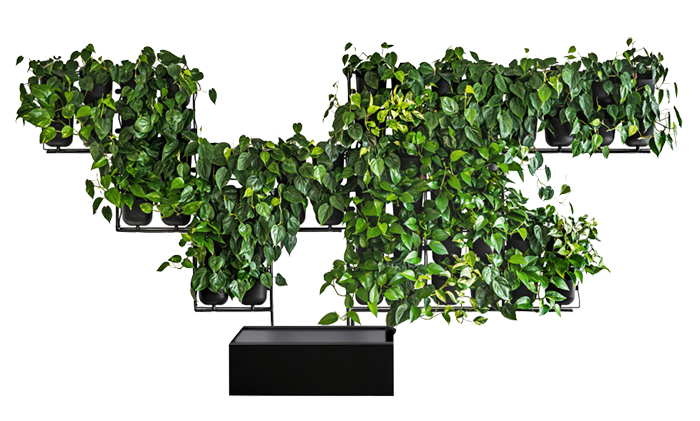 The main elements of 4Nature Vitis are living plants placed in individual modules using 4Nature System technology (IoT technology). Modules with plant pockets, connected to each other by a system of tubes and drippers, supplying water to each plant individually. They can be combined with each other and their innovative design allows for completely new, free-form shapes. The complete set of modules is connected to a controller, responsible for automatic watering and lighting of the plants.
The 4Nature System module is the basis of our products composed with living plants, including 4Nature Smart Green - furniture with built-in vertical gardens, 4Nature Wall - vertical walls, 4Nature Basic - mobile walls with greenery.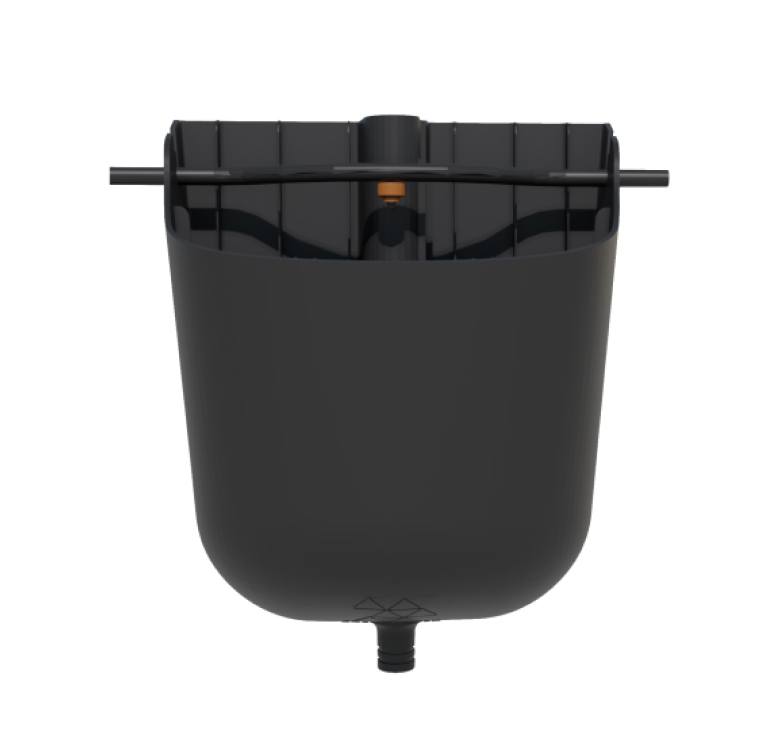 4NATURE VITIS MEANS:
modularity and flexibility of arrangement on any wall
easy to assemble and disassemble
controlled irrigation and lighting thanks to 4Nature System technology
improved air purity and humidity
biophilic design and wellbeing
support for sustainable development goals

DOWNLOAD

PRODUCT CATALOGUE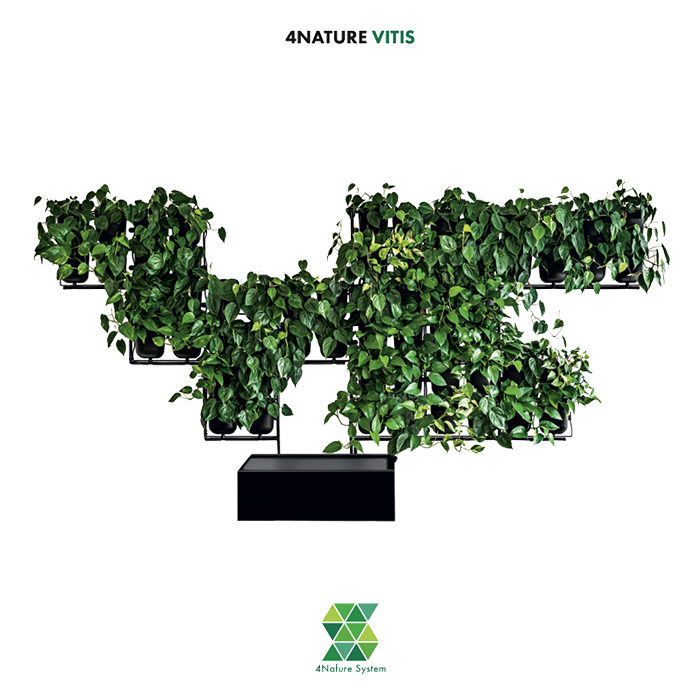 GALLERY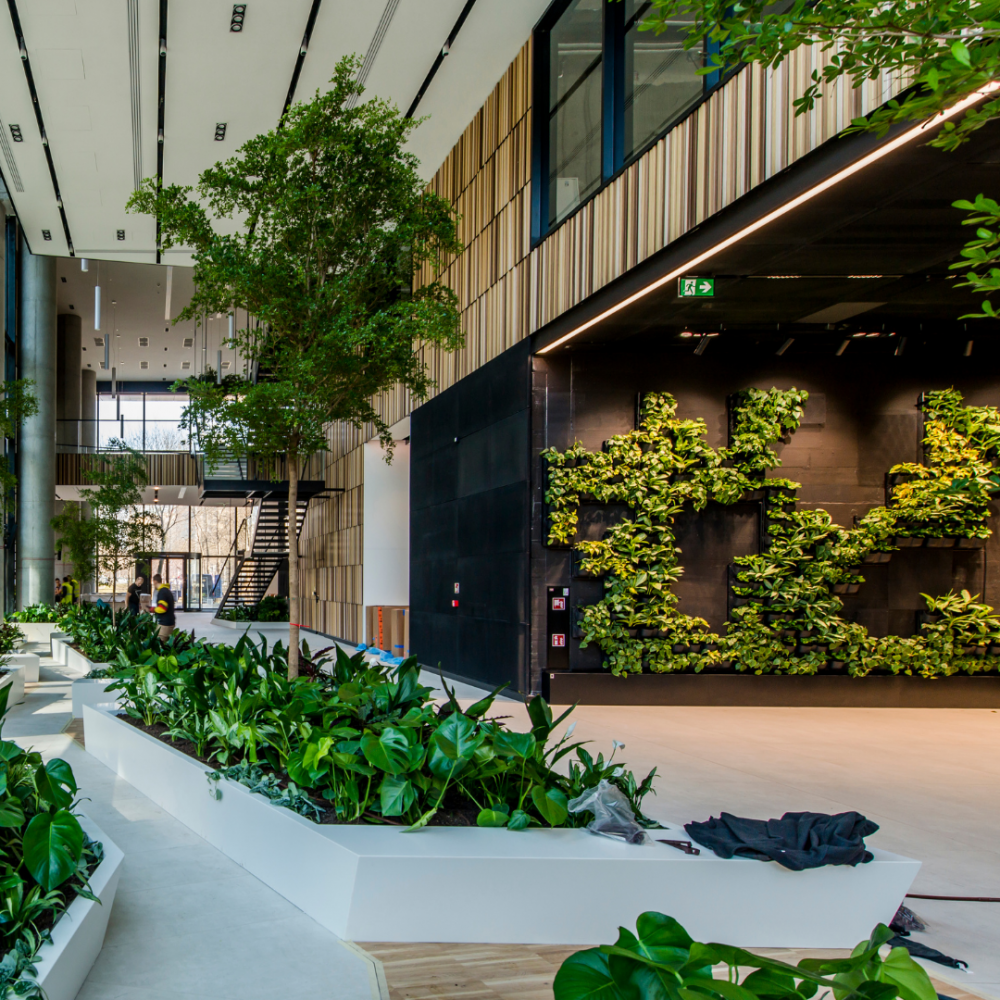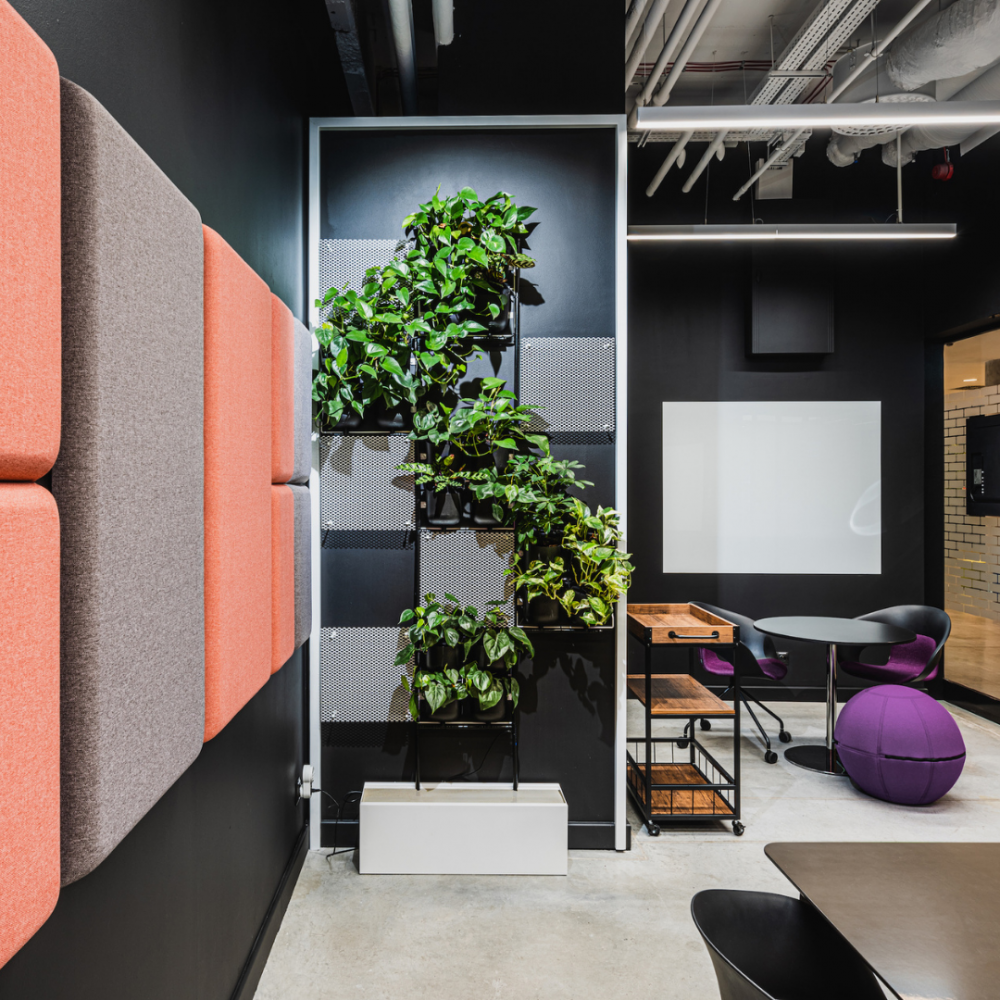 Are you interested in 4Nature Vitis green walls?